Karma SHEET MUSIC BY Alicia Keys
Karma
Alicia Keys
Alicia Keys Sheet Music
1,593 previous downloads
(Open and click save to download a copy)
1,593 previous downloads
Open and click save to download a copy
MORE ARTISTS:
More Alicia Keys Sheet Music
---
Free PDF download of Karma PIANO SHEET MUSIC BY Alicia Keys
---
This is free piano sheet music for Karma, Alicia Keys provided by forpiano.com
---
"Karma" is a song by American recording artist Alicia Keys from her second studio album, The Diary of Alicia Keys. Written by Keys, Kerry Brothers, Jr. , and Taneisha Smith, the track takes influence from hip hop and classical music, and was released as the album's fourth and final single in November 2004, peaking at number twenty on the U.S. Billboard Hot 100 and number seventeen on the U.S. Billboard Hot R&B/Hip-Hop Songs chart—the album's only single not to top a Billboard chart. A mashup of "Karma" with Stevie Wonder's 1972 hit "Superstition" entitled "Karmastition", produced by Go Home Productions, exists. "Karma" became The Diary of Alicia Keys's first release to fail to achieve top ten status on the Billboard Hot 100 and Hot R&B/Hip-Hop, peaking at number 20 and 17, respectively.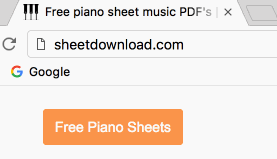 Drag this button to your bookmarks bar. From a Youtube video, click the bookmark to find it's sheet music.