Still Fighting It SHEET MUSIC BY Ben Folds
Still Fighting It
Ben Folds
Ben Folds Sheet Music
3,517 previous downloads
(Open and click save to download a copy)
3,517 previous downloads
Open and click save to download a copy
MORE ARTISTS:
More Ben Folds Sheet Music
---
Free PDF download of Still Fighting It PIANO SHEET MUSIC BY Ben Folds
---
This is free piano sheet music for Still Fighting It, Ben Folds provided by forpiano.com
---
"Still Fighting It" is a song by Ben Folds released in 2002 as the second single from his 2001 album Rockin' the Suburbs. The song is a bittersweet ode to the pain of adolescence dedicated to his son Louis. He would later write an accompanying song for his daughter Gracie on the 2005 album Songs for Silverman, and often performs the two songs together live. The B-sides on the single release of "Still Fighting It" are live versions of "Zak & Sara" from Rockin' the Suburbs and "Boxing" from Ben Folds Five's self titled debut album Ben Folds Five. Angela Aki covered the song for the B-Side of her single "Tegami: Haikei JÅ«go no Kimi e", which was released in 2008.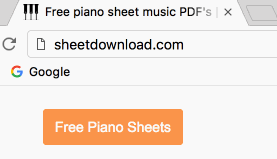 Drag this button to your bookmarks bar. From a Youtube video, click the bookmark to find it's sheet music.