Summer Wind SHEET MUSIC BY Edward Weiss
Summer Wind
Edward Weiss
Edward Weiss Sheet Music
2,463 previous downloads
(Open and click save to download a copy)
2,463 previous downloads
Open and click save to download a copy
MORE ARTISTS:
More Edward Weiss Sheet Music
---
Free PDF download of Summer Wind PIANO SHEET MUSIC BY Edward Weiss
---
This is free piano sheet music for Summer Wind, Edward Weiss provided by quiescencemusic.com
---
"Summer Wind" is a 1965 song, with music by Heinz Meier and lyrics by Johnny Mercer, Original german lyrics by Hans Bradtke. The song is a nostalgic tale of a fleeting romance, first recorded by Wayne Newton who had the first national chart hit with the song in 1965, peaking at number 78. "Summer Wind" is most known for a 1966 recording by Frank Sinatra which peaked at number twenty-five on the Billboard pop singles chart and number one on the Easy Listening chart. The Sinatra version originally appeared on his album, Strangers in the Night. By the 2000s, it was one of Sinatra's most-used recordings in various contexts.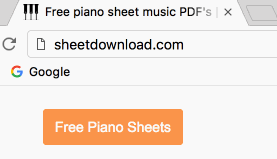 Drag this button to your bookmarks bar. From a Youtube video, click the bookmark to find it's sheet music.