Frankie and Johnny SHEET MUSIC BY Traditional
Frankie and Johnny
Traditional
Traditional Sheet Music
934 previous downloads
Open and click save to download a copy
934 previous downloads
Open and click save to download a copy
MORE ARTISTS:
More Traditional Sheet Music
---
Free PDF download of Frankie and Johnny PIANO SHEET MUSIC BY Traditional
---
This is free piano sheet music for Frankie and Johnny, Traditional provided by pianosongdownload.com
---
"Frankie and Johnny" (sometimes spelled "Frankie and Johnnie"; also known as "Frankie and Albert" or just "Frankie") is a traditional American popular song. It tells the story of a woman, Frankie, who finds that her man Johnny was "making love to" another woman and shoots him dead. Frankie is then arrested; in some versions of the song she is also executed.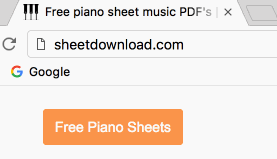 Drag this button to your bookmarks bar