Remember Me This Way SHEET MUSIC BY Jordan Hill
Remember Me This Way
Jordan Hill
Jordan Hill Sheet Music
1,345 previous downloads
Open and click save to download a copy
1,345 previous downloads
Open and click save to download a copy
MORE ARTISTS:
More Jordan Hill Sheet Music
---
Free PDF download of Remember Me This Way PIANO SHEET MUSIC BY Jordan Hill
---
This is free piano sheet music for Remember Me This Way, Jordan Hill provided by forpiano.com
---
"Remember Me This Way" is a song released in 1974 by British Glam Rock singer, Gary Glitter. It was co-written by Glitter and his record producer, Mike Leander. Unlike Glitter's previous singles this was a slow ballad that surprised many at the time. Nevertheless, it went on to reach Number 3 in the UK charts.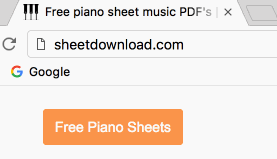 Drag this button to your bookmarks bar